Year 5

Meet the team:
5JU - Mrs Urciuoli - Year 5 Leader, Phase 5/6 Leader and Assessment Leader
5MAL - Mr Allesbrook - Year 5 Teacher, Science and Assessment Team
5MA - Mrs Arnold (previously Miss Maracine) - Year 5 teacher, Arts and Oracy Leader
Teaching Assistants:
Miss Judge - TA in 5JU, Miss Brewer - TA in 5MA, Mrs Arnold - TA in 5MAL
Our topics: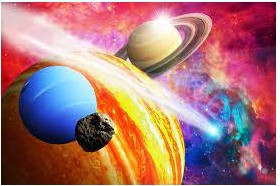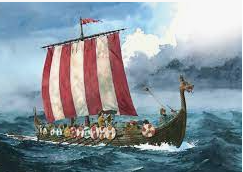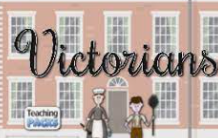 Autumn Term -TO INFINITY AND BEYOND! Join us on our adventure through Space as we explore the planets and our solar system. As we discover the enormity of the celestial bodies, our minds are blown. We will look at the position of the sun and the moon and how it impacts upon us earthlings. Studying a man's journey into space, we will try to understand the challenges and wonders faced by fearless astronauts.
Spring Term - Traders and Raiders - We know about the Romans but who came next? Gazing out across the North Sea might you give you a scare! Viking long boats are making their way to shore. With dragon heads leading the way they conquered England through bloody battle and vicious attacks.
Summer Term - Royals, Rivers and Revolutions - Voyaging down the River Thames, our Summer topic will be a right royal affair as we learn all about Victorian Era. Compare your life with theirs as we study how the Victorians and the Industrial Revolution changed history and shaped the way we live today.
Start and end of the school day:
Children need to arrive to school between 8.40am and 8:55am. Children must be dropped off at the Year 5/6 Playground gate and there will be members of staff to help children to their classrooms.
At the end of the day, children will be picked up at 3:15pm from the Upper School Playground (the one near the large field). Parents should please wait in the assigned squares on the playground.
Children are permitted to walk home independently but for this to happen, an online permission form needs to be completed and the child will be issued with a walking permit.
Children are allowed to bring in a scooter or bike, but again, a permit needs to be applied for using the online form issued on Dojo by Mrs Dale
Our Daily Timetable:
8:40 - 9:05 - Morning work based around developing and improving basic skills for English and Maths
9:05 - 10:30 - English - Reading and Writing
10:30 - 10:45 - Break Time
10:45 - 12:20 - Maths (Power Maths session + a same-day intervene session)
12:20 - 13:20 - Lunch
13:20 - 15:00 - A combination of foundation subjects. Each week there will also be one afternoon of PE, one afternoon of Science and one hour of Computing. Throughout the term there will also be a mixture of PSHE, Music, Art, History, Geography, French, DT and RE.
School Uniform:
Children should wear their school uniform for four days a week and an outdoor PE kit for one day (Friday)
PE:
Year 5 PE will be on a Friday. Children must have their hair tied up for PE sessions and no jewellery is allowed in PE for health and safety reasons. If your child wears stud earrings and cannot remove these themselves, we recommend that you remove these before your child comes into school. Please can you ensure your child is wearing PE kit that is suitable for the weather as this will be outside wherever possible.
Bags, Stationary and Water Bottles:
Your child does not need to bring in a bag or stationary. They can bring in their book bag or a plastic wallet for reading and home learning books. Your child will receive a school water bottle. This should then be taken home, washed and returned to school each day filled up with water. Water bottles can be re-filled with drinking water in the classroom during the day.
Lunch:
If your child has a packed lunch, they can bring it in a lunch box or in a plastic bag and put it on the lunchbox trolley assigned to their class. We do recommend keeping ice packs with the lunch to keep it cool and fresh. The children will be eating in the dining hall with their year group only.
If your child is having a hot dinner at school this must be booked in advance. Mrs Buck will not be able to book meals on behalf of parents anymore due to Data Protection, therefore you must book your child's meal. If you do not book a meal, then you will need to provide one and bring it into school.
Snacks:
Children are allowed to bring in a snack for break time. This needs to be a healthy snack like fruit or a cereal bar. No crisps, chocolate or cakes are allowed. Their snack needs to be brought in separately to your child's lunch (if they have a packed lunch too).

Home Learning:
In Year 5, home learning expectations are as follows:
· Reading (3-4x a week minimum) - this is to be recorded in their reading diary
· Spellings will be sent home and tested on the day relevant to your class below. They should practise these 3-4x a week in some way (please see more information below)
· Times tables (3-4x a week minimum)
· Maths or English Homework will be sent home weekly on a Friday.
· Half termly topic menus will be sent home in the blue homework books and children will be encouraged to complete a least two of the activities each half term. Now that the children are in Year 5 they will be encouraged to take ownership of their own home learning. We will monitor this weekly and children who persistently are not completing it will be asked to complete it in their own time to ensure they do not fall behind or miss out academically.
Class Dojo: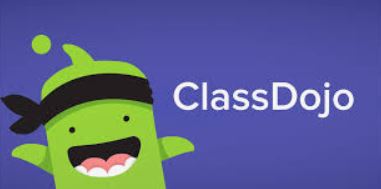 We love to use Class Dojo to communicate with you at home and it is our main form of home-school communications. Therefore, it is extremely important to please make sure you are connected to Class Dojo and keep an eye on Class Dojo for day-to-day class and whole-school information, photos and updates of our fun learning, updates on your child's behaviour and messages from the class teacher.
As per the Covid-19 risk assessment and changes to the start and end of the day (as outlined below), there is much less opportunity for face-to-face contact between us and yourselves. Therefore, it is even more important that you please use Class Dojo to communicate with your class teacher or year leader. A key priority of ours is the relationships between teachers and adults at home to ensure that the children are fully supported at home and at school. Communication is a crucial part of this process so please do not hesitate to contact your class teacher or the year leader if you have any questions, comments or worries.