Catch up on your Phonics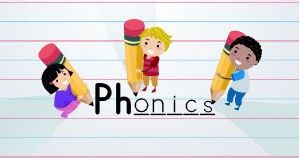 We have made short phonics lessons for your child to watch and join in with. They are short, simple and easy to follow.
The videos cover Phase 2, 3 , 4 and 5. Each phase is split into 6 weeks, allowing your child to do the lessons each week over the Summer holidays.
They will encourage your child to practise the sounds and key phonics skills, spell and read words and learn tricky/high frequency words.
Due to the recent school closures, your child may have missed out on some key phonics learning. Therefore, these videos will allow your child to practise, revisit and learn sounds and skills they will need. These lessons will get them ready for when they return to school in September.
Click on the Phase and week below for your child to watch the short phonics lessons.
Children going into Year 1: complete Phase 2 and 3 lessons.
Children going into Year 2: complete Phase 4 and 5 lessons.
If your child finds a lesson too hard, complete the Phase below.
Once you have completed each lesson, click on the attachment below to find out which activities your child can complete on Phonics Play or have a go on Discover education- esspresso.
These activities will allow your child to practise what is taught in each lesson further.